Seville (Sevilla) is the capital of the Autonomous Region of Andalusia (Kingdom of Spain, European Union).
Its Mediterranean climate provides hot summers and mild winters.
50 rainy days per year.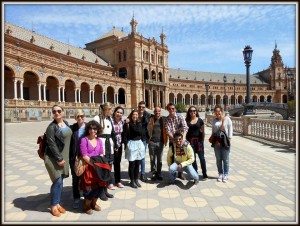 About 800.000 inhabitants.
The city has a modern infrastructure of leisure, services and international business.
Underground, bus, bicycle lanes and tramway systems.
Well connected to the rest of Spain and Europe: High speed AVE trains, motorways, and San Pablo International Airport.
The Guadalquivir river is the only fluvial port in Spain.
Seville has a leading renewable energy industry, with one of the most advanced sun-energy plants in the world, among other industries.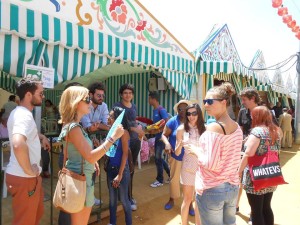 This city has a very rich cultural legacy: Tartessian, Iberian, Roman… And religious: Christian, Muslim, Jewish…
Gastronomy (typical "tapas" or prestigous wine) is really famous and known all over the world.
That history materialized in streets, churches, palaces, other monuments (such as the Cathedral and the Giralda tower, the Royal Alcázares, Barrio de Santa Cruz, the Torre del Oro, Plaza de España, the Roman city of Itálica, and much more) testify to the richness and splendor of its History.
Sevilla Spring Festivals (Feria de Abril and the Holy Week) are a true explosion of colour and joy, deeply rooted in the personality of the Sevillian people, along with the popular folklore and Flamenco Art.
Seville is a unique place to enjoy life.