Accommodation is always optional. If you need lodging, Sevilla Habla provides it. All of them are placed at the best areas (mainly in the centre of the city, Triana, Los Remedios) and supervised by us.
WiFi, bedlinen, towels, etc, are always included.
Accommodation choices:
Private rooms in shared apartments.
Shared rooms in shared apartments.
Housing with families (with half or full board).
(Please, contact us in order to receive the list of prices)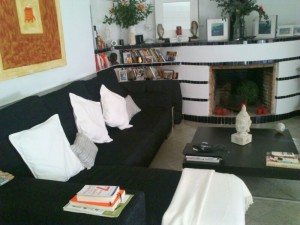 Please, tell us what you are looking for:
Indicate it on the contact form, specifying the kind of lodging that you need, the duration and any other information that you consider important for your housing.
Very soon, we will contact you providing all the information, features, prices and even photos.